CONFIDENCE IN THE FUTURE – SELF-CONFIDENCE
Nowadays it is getting clear that people have chosen a false way of progress, because achievements of science and technology in many respects serve not to improvement of their life, but to destruction of life in the course of wars, dictatorship, crises. We see the deadlock that stopped the "progressing" humankind: processes of social disintegration, "despiritualization" of the society, bloody collisions and conflicts on ideological, religious and geopolitical grounds.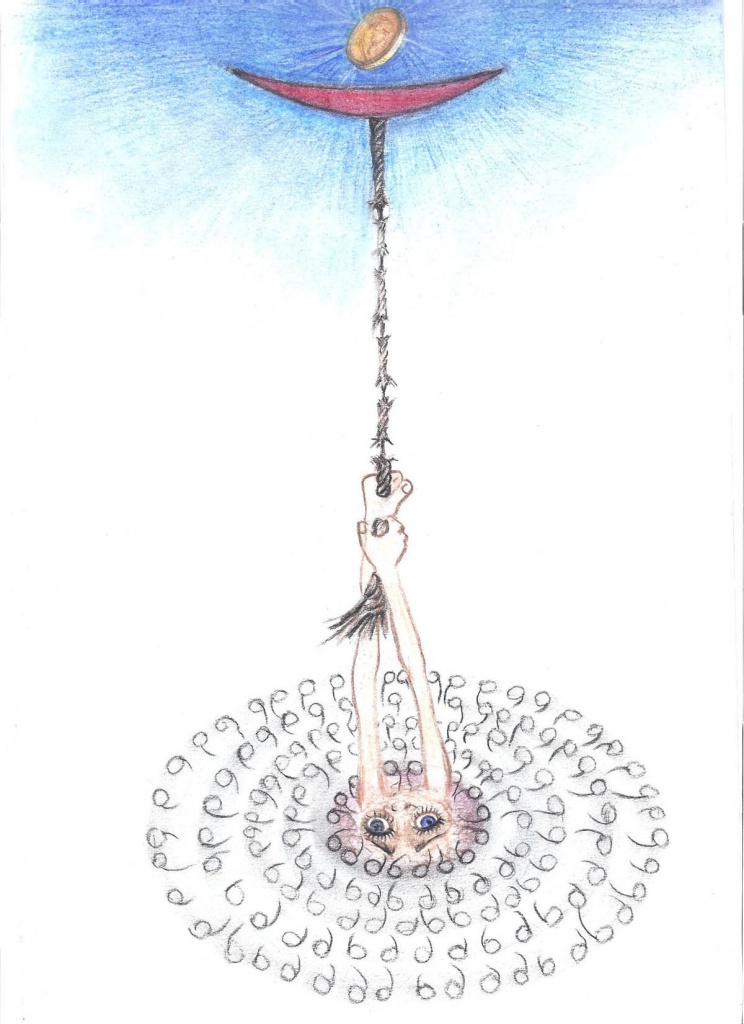 IT IS FRIGHTFUL AT THE BOTTOM, THERE IS HAPPINESS AT THE TOP AND THAT IS DEMOCRACY "WHERE LIFE WITH GOLD COINS HANGS ON THE MOULDERING ROPE".
In this situation, even such a truly human feature as speech cannot play its high role in the life of society. Communication at any level is disharmonious and highly conflictual. Quiet, benevolent, open dialogue aimed at mutual understanding between people, is interfered by a virus of aggression. As monitoring of social process shows, the anxiety level is only growing nowadays.
A person still feels necessity to struggle for survival, he/she is concerned about search of food and accommodation, search of means and conditions for safe existence. Another reason is also complicated geopolitical conditions, economic difficulties, and problems of modern family. Processes of social migration affect not only low qualified labour, but also intellectual employees.
 How can one find confidence in the future? How can one become more self-confident? Not only names of social processes, but also their deep role in the modern global world – all that is a subject of discussion of leading experts within the framework of "Axiodemia" project.